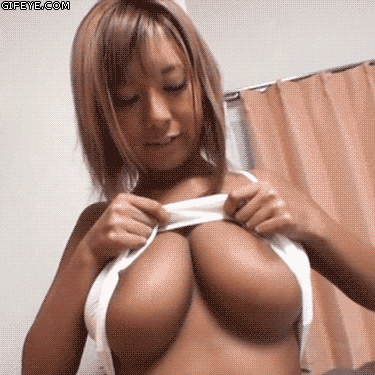 As luck would have it, Madison and I were taking a trip to celebrate her graduation from high school to Cancun. She had asked to go with some friends during spring break, but after the drunken birthday fiasco, that wasn't going to happen.
I began to think of different ways to get my stepdaughter into bed, or at least as close to naked as possible. I hatched a plan I thought would be foolproof.
Madison always wanted to get a skimpy two piece bathing suit. I had never allowed her. I feigned resignation when she we went shopping for vacation clothes and did not allow her to buy anything to revealing.
"You know Ted, I can't wait to move out so I can finally wear whatever I want," Madison pouted after our shopping trip. She would sometimes call me by my first name to express her anger believing she was hurting my feelings.
At about the same time I began to secretly order very tiny micro bikinis from several online stores. In addition I purchased several mesh tops, micro shorts, and lots of lacy underwear. I visited several sex shops and purchased lingerie, a few dildos and a vibrator too. While picking up some sunscreen, I also picked up a few different types of lube.
I placed all of these items, including some very tight blue jean shorts, sheer and tube tops and a leather mini skirt, into a new piece of luggage. I then shipped the bag to the hotel we were staying at in Cancun with directions to place the bag in the closet of our room the day we were to arrive.
The trip to Cancun went without a hitch. We arrived at the hotel and I went to get our room as Madison visited the ladies room.
"Honey, it looks like there was a screw up with our reservation. I asked for a two bed room suite with a balcony leading to the beach, but they only have a king-size suite with that type of balcony. Do you want to stay in a regular room with two beds with no balcony?" I innocently asked.
"That sucks! The room on the Internet was so cool! It had beach access. Let's take the king-size room and I'll just sleep on the floor," she said.
The valet took our bags up to the room. It was spectacular. It featured a large jacuzzi tub, a balcony with beach access, a large king size bed and a sitting area.
I asked Madison to put her bag up in the closet. Of course she discovered the bag that was already there.
"Dad, there's a bag in here!" she said excitedly. "I wonder who left it here."
"Probably the last guest's. I'll take it down when we go eat dinner," I replied. I knew that Madison would not be able to resist and would take a peak inside. I put a few things up in the bathroom. When I walked back into the bedroom, she was standing there holding a large black dildo.
"Madison! Where the hell did you get that!?" I asked, knowing the answer full well.
"It was in the bag! It's not mine!" she replied embarrassed.
"Well don't hold it, it's probably been in someone's… thing!" I said.
Madison burst out laughing. "Thing? Thing? Dad you can say vagina or even pussy, I'm 18 years old."
I blushed and began to inspect the contents of the bag.
"Wow, someone must have had a good time," I said pulling out the bathing suits and sex toys.
Madison inspected these and noticed that some of the things still had price tags on them.
"That's strange, most of this is new," she said.
"You know what, the bell boy told me he hoped we had a better time than the last couple who stayed in the room. Something about them having a huge fight and leaving without properly checking out," I said, laying it on thick. "A honeymoon fiasco he said."
At this point I knew that Madison would not be able to resist at least asking if she could keep some of the less trampy things. I was surprised when she finally asked however.
"Dad, I'm a woman now. I know that you don't Silivri Escort want me to dress like a whore, but can I pleeease wear this white bathing suit to the beach?" she asked.
The bathing suit was basically a small triangle of white mesh that would seriously only cover her slit, and would be see through if it got wet. The top was just as small and just as sheer.
"Maddie, I don't even think this stuff is your size," I replied. Of course it was, I wash the clothes remember?
"It is my size daddy, please!" she cooed. I only heard the word "daddy" when she really wanted something.
I pretended to think about it for a few minutes. "Look baby, let's get something to eat and we can talk about it later tonight."
We visited a very nice Mexican restaurant in the town's central market area. I ordered a margarita with my dinner. "Madison, if you would like you can have one margarita tonight. You need to learn to build your tolerance if you're going to drink when you're in college," I said.
She completely agreed. I finished my first margarita and ordered another, plus a shot of tequila.
"Can I have a shot too?" Madison asked. "That's it for tonight, I promise."
I agreed and we both had our shot of tequila. Madison grimaced as it went down. Towards the end of dinner, I ordered two more shots of tequila. "To a great vacation!" I said. We toasted and drank our shot. By this time Madison was clearly drunk. Not stumbling drunk, but certainly decision making impaired drunk, which is where I wanted her to be.
When we got back the room, I showered and came out in my underwear. Madison was still looking through the clothes in the bag. "So can I wear this tomorrow daddy?" she asked.
I feigned a sigh and said "I don't think you're going to be comfortable in something like that baby. I'll tell you what, why don't you go try it on?"
She quickly ran into the bathroom and came out a few minutes later. I had opened up the courtesy bar and fixed myself another shot of tequila.
I was stunned when she came out. She was a vision of sexy. The tiny top barely concealed her big light brown nipples. I had no idea they were so large. Her breasts were full and heavy. Somehow the top held them in place, but they spilled out its sides. The bottom piece was non-existent. Her dark, curly pubic hair spilled out its sides and was so thick that it basically made the sheer white material invisible. Her pussy was hairy, just like her momma's.
She walked out doing a sexy little dance, as she was obviously drunk and feeling a little nasty. My dick grew immediately hard. I swallowed my shot of tequila and put the glass down.
"Turn around for me baby," I asked.
She turned around slowly, swaying her ass back and forth. The bathing suit basically disappeared into her ass and only the very top of the suit where it attached to the waistline was visible.
"My ass looks good huh?" she asked laughing.
"Yes it does baby," I replied. My eyes were transfixed on her ass as it moved back and forth.
"I'll tell you what, if you aren't embarrassed of sleeping in that thing, you can wear it to the beach tomorrow. Is that a deal?" I asked.
She continued to dance, took a bottle of tequila out of the courtesy bar and said "OK daddy!"
I laid down in the bed, my dick obviously very hard and continued to enjoy the view. Madison drank the tequila she had poured for her self, and eventually laid down next to me and threw her arm and leg around me.
"Am I making your dick hard daddy?" she laughed smelling of tequila.
"I guess you are," I replied in my most innocent tone.
"We're going to have to find you a piece of ass while we're here dad," she said.
"Madison!" I said.
"I'm just playing daddy! You're all mine this week," she said, as Silivri Escort Bayan she kissed me on the cheek and rolled over.
After a few minutes, she was sound asleep. I pulled out my digital camera and went to work, taking shot after shot of Madison. I thought this would be as far as things would go this week. After taking more than 40 pictures, I laid back down and pulled my underwear off.
I began to stroke my dick, as it was already coated with a thick layer of pre-cum. As I had done a few months before, I pointed my hard cock at my stepdaughter's ass and let loose several jets of hot cum. I threw all caution into the wind and massaged my cum into her creamy white ass.
I then reached around and played with her tits, massaging and caressing them in my hand. I hardly slept that night as I spent most of it watching this incredible woman sleep, and felt her up to my heart's content.
The following morning, I got up and ordered breakfast on the balcony. Room service delivered breakfast and mimosas. After they had arrived, Madison found her way to the balcony, wearing a big, white robe, just like mine.
"Good morning dad," she said. "My head kind of hurts."
"Here," I said handing her a mimosa. "This will make it feel better."
She sat down to eat and asked what our plans are.
"Well I want to go down to the beach today and get some sun. Maybe rent a couple of jet skis," I said. "You know honey, if you want to wear that bathing suit, you're going to have to shave your pubic area."
Madison laughed. "Dad why do you have to be so formal? Didn't you say we were both adults now? I'm a grown up. Don't I look grown up? I see the way you look at me. You don't have to treat me like a little girl. Say it dad. Say 'pussy,'" she said.
I smiled. "Ok, Maddie, you're going to have to shave that jungle area you call a pussy."
Madison threw an orange from the table at me "Did you just call my pussy a jungle area?" she laughed.
We finished our breakfast and I made sure she drank her fair share of the mimosa. I wanted her relaxed.
"I am now going to shave my pussy daddy!" she giggled. I was lightheaded thinking of seeing her shaved pussy in that suit.
A few minutes later, I heard her call out "Dad! I need your help! Now!"
I ran into the bathroom and saw her sitting on the edge of the jacuzzi tub. She was naked. I felt dizzy and my hands were trembling.
"Daddy, I nicked my pussy! I can't see what I'm doing, my titties are too big. I don't think I'll be able to do this! Can you please shave my pussy?" she asked.
This was too much. In a million years I didn't think that my plan would work this well.
My mouth was dry as I stared at her black bush. I dropped my robe and got into the tub. I was not wearing any underwear and I was obviously rock hard. Madison stared directly at my hard dick and slightly licked her lips as I worked my way into the tub.
I got a cup and rinsed off the lather on Madison's pussy. Sure enough she had nicked herself on the side of her pussy, right next to her left labia. My stepdaughter's cunt was inches away from my face. I gently laid my lips on the cut and gave it a little kiss.
"All better," I said, looking up. Madison's eyes were half closed and her breasts were heaving. She was obviously as horny as I was.
I picked up her leg shaving gel and worked up a lather, which I spread on her hairy pussy. I then carefully began to shave Madison clean. I looked up every now and then and Madison looked down on me with a look of pure lust.
After a few minutes, Madison's clit had become so engorged that it popped out of its hiding place. I ran my thumb across it as if by accident. Madison moaned.
"Your clit is very sensitive. Do you masturbate?" I asked.
"Sometimes," Madison Escort Silivri replied. "I used to a lot but it kind of lost its charm after I stared having sex."
I was somewhat stunned by this admission. I expected she had had sex before but wasn't certain.
"Well you're boyfriends aren't doing a good job if your clit is so sensitive. Don't they go down on you?" I asked, as I continued to roll her clit in between my fingers, while I continued to shave her pussy. I looked up. Madison's eyes were now completely closed and her breathing was getting heavier.
"No, they don't know what they're doing. But Lisa's gone down on me before," she said.
Another shocker for me. Lisa was Madison's best friend.
"Is she any good," I asked.
"She's kind of rough. I think she might be gay," Madison replied.
"Do you go down on her?" I asked.
"No, I'm not a dyke. I like hard dick. Like that one," she said pointing down at my hard on with her eyes half closed.
By this time I was through shaving her pussy. The pungent scent of pussy juice was evident. I'd done a good job, leaving only a small triangular patch of pubic hair directly over her slit. I rinsed her pussy clean with some bath water, and decided to throw all caution into the wind.
I began to work my right middle finger into her pussy. She moaned loudly. I was amazed by how wet she was.
"Baby if you want me to stop, just say the word. I don't want you to do anything you aren't comfortable doing," I said. I then blew cool air on her pussy. I saw goose bumps appear on her legs, and she continued to moan.
"Don't stop… just like that," was all Madison could respond.
I then lowered my head and began to roll my tongue over her hard little clit. As I lazily ran my tongue over her clit, I continued to rhythmically pump my finger into her hot pussy. I then began to lick all around her clit area.
Madison was now moaning quite loudly. "Oh daddy, that feels so good! Please don't stop! Pleeease!"
I removed my finger from her wet pussy and worked my tongue inside, drinking in the sweet nectar being produced by her pussy. I played with her clit with my right hand. I raised my left hand and began to pinch and roll her nipples. She grabbed my arm and seductively sucked my fingers. Madison then began to have convulsions as her orgasm approached.
"I'm coming! I'm coming, daddy! Please don't stop," she yelled, as if I would.
I continued to bury my tongue as deep as possible lapping up her pussy juice as my hand began to rub her clit as fast as possible.
Her legs thrashed in the water and she held on to the towel bar to keep her balance. At this point, I had my left hand under her ass to help force my tongue as deep as possible in her pussy.
Eventually her orgasm subsided, and she tried to regain her composure. My face was covered with her pussy cream. I raised myself out of the tub and helped her up. She looked up at me and frenched kissed me for more than a minute, while she gave my dick a few quick strokes. She was still slightly trembling.
Madison then ran her tongue over my lips and chin.
"Mmmm, there's nothing like tasting my own juices," she said. "I'm going to get ready to go out to the beach."
With that she strolled out of the bathroom completely naked.
As she closed the door behind her I stroked my dick violently. I could not remember the last time it had been as hard. I came almost immediately, shooting spray after spray of hot cum on the tub wall.
As my orgasm finished, I came to my senses. I had just eaten out my stepdaughter! What in god's name was I thinking? What if she came to her senses as well? She would never talk to me again.
I tried to clean up and come up with a plausible excuse, even though none came to me. I then walked out of the bathroom into the bedroom ready to beg for forgiveness.
Madison was lying on the bed, spread eagle, playing with her big tits.
"Daddy, that was great. Will you eat my pussy again?" she cooed.
I smiled and came to the realization that this was going to be the best vacation ever.