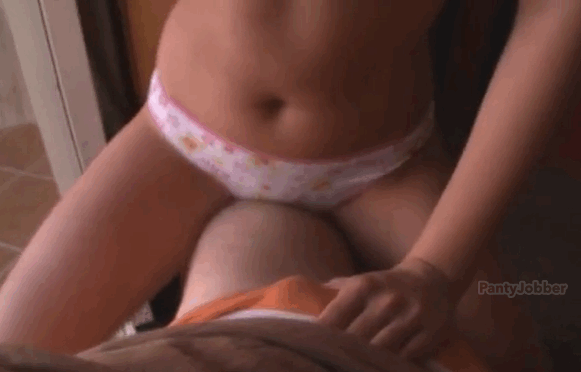 Chapter One: The Journey
Martin glanced across at Helen, his wife. She was curled up next to him as he drove, her legs drawn up under herself. He smiled to himself, thinking as always how lovely she looked, how sexy. He just knew that this was going to be a great holiday. They were on their way to meet up with their children, but would be breaking the journey at a hotel tonight. As Martin drove, he thought about the kids, and of the holiday to come.
The children – Tim, Dave and Chloe – would all arrive at the lodge today, and they would join them tomorrow. They hadn't all been together, except for the odd few days, for three years – ever since Tim went off to university. He was now 23, and had finished his degree in Biochemistry. He would be starting work abroad in a month's time.
Chloe was almost 20, and Dave was 21. The two younger children had just finished their first and second years at University – Chloe was studying to be a Science teacher, while Dave was aiming at a career in Law.
They had booked to stay at an exclusive lakeside lodge for two weeks, a time for the family to relax and enjoy each other's company before the children really got on with the rest of their lives.
Martin heard Helen stir, and glanced over at her again. Her eyes were open now, and she smiled at him – that wonderful "I love you" smile that never failed to send a sensual shiver down his spine. She stretched her arms out above her head as best she could in the confined space of the station wagon.
Her breasts thrust upwards, pressing her large, upstanding nipples into the thin material of her vest top. Helen had a wonderful body, still firm and supple, and yet soft and curvy, even though she had had three children, and was now in her early forties – a few years younger than him. His cock stirred in his jeans as he watched her out of the corner of his eye.
Without taking his eyes off the road, he reached a hand out and held her breast. She laughed at the unexpected attention, and pushed his hand away, telling him to concentrate on the road. Helen opened a can of coke and took a sip before passing to Martin. They drove on in silence for the next few miles, sharing the coke and a few sweets that Helen had dug out from her bag.
As he covered the last few miles to the hotel, Martin thought about Helen. They had met when they were both at College, and had married very soon afterwards. Tim had come along exactly ten months after the wedding – not exactly planned, but very welcome. They had always enjoyed each other, especially over the last few years when having less responsibility for the children had given them a new lease of life.
As they pulled into the hotel car park, Martin smiled as he thought of the fun they would have tonight. Helen caught his look, and asked him what he was smiling at.
"You'll soon see," was all he would say as he parked the car. Helen smiled back at, understanding straight away.
A soon as they had unhooked their seat belts, Helen slid across to him. They held each other and kissed. What started as a lingering, loving kiss soon became much more as he ran his tongue between her lips, and into her mouth. He cupped her breast again, rubbing her nipple through her top, as she sucked on his tongue, drawing it deep into her mouth. She rubbed the bulge in the front of his jeans, feeling his hardness, before easing away from him.
"I think we'd better book in," she whispered, her voice husky as it always was when she was aroused.
They quickly climbed out of the car. Martin grabbed their overnight bag out of the back, and took Helen's hand, leading her across the car park and into reception. As they walked towards the desk, Helen glanced at their reflection in the mirrored wall. The bulge in Martin's jeans was more than obvious – as were her erect nipples.
"Who cares?" she thought mischievously, amazed as always at the instant effect they could have on each other.
The receptionist was a pretty young blonde, who took an instant liking to Martin – and instant disliking to Helen. She had noticed Helen's top straightaway. Helen looked her in the eye, and then deliberately drew her eyes slowly down to the front of Martin's jeans. The blonde followed, then blushed and quickly looked away. Helen took Martin's arm in hers as they booked in, and then quickly led the way to the lifts, anxious to be alone.
They were alone in the lift, and fell into each other's arms, oblivious to the CCTV camera as their hands roamed hungrily over each other's bodies, and as their tongues explored. They broke apart reluctantly as the lift reached the eighth floor. They quickly found their room, and stumbled inside, Martin kicking the door closed behind them.
They kissed passionately, wantonly, eager for each other. Martin ran his hands down Helen's back, cupping her rounded buttocks in his hands and pulling her tight to him. She pushed her hips forward, rubbing herself against his hard cock, hungry to feel him against her.
He moved his hands erzurum seks hikayeleri upwards, and held the hem of her top, pulling it gently up her body and over her head. Her breasts bounced free, her nipples erect and ripe for sucking. He reached for her heavy breasts, marvelling at their texture as he kissed her again.
She pushed his hands away, and quickly undid his shirt. Now she ran her hands over his body, feeling the muscles beneath the surface of his broad chest, running her fingers through the hairs that ran down towards the base of his belly.
They kissed again, Helen's breasts crushed between them, her nipples poking at his chest. Martin dropped to his knees and cupped her breasts. He felt their weight, their firmness. He licked one of her big nipples, sucking the pointed tip into his mouth. She held his head to her, feeding him, enjoying his attention, feeling the wetness in her pussy.
He sucked on one nipple, and then the other, loving the rubbery feel of them in his mouth, the erotic taste of them. He ran his hands over the smooth skin of her back, and down to her skirt. He reached for the zip, and then watched as Helen wiggled her hips and pushed her skirt down.
She laughed as he gasped at her nakedness, surprising him with her lack of underwear. He leant forward quickly, and ran his tongue up her pussy, delving into her wetness. She held his head to her briefly, enjoying his tongue on her, loving what he did to her. But then she pushed him away, and pulled him to his feet.
She reached for the buttons on his jeans, quickly undid them, and pulled his cock out. As always, his size took her breath away. His cock was long, very long, and thick with it. She held it in both hands, pulling his foreskin back to expose his bulbous cock head. She ran a finger along the prominent veins and whispered to him.
"Fuck me – quickly."
She moved to the bed, lying down naked as Martin pulled his jeans and underwear off. He knelt between her outstretched legs and entered her quickly, sliding his full length into her in one steady stroke, opening up her hot, wet pussy.
Helen moaned softly at the pleasure of his cock, of her pussy being opened up and filled by him. Martin shrugged his shirt off, and put his hands each side of Helen, bending to kiss her as he slid easily in and out of her wetness. He paused with his cock barely touching her pussy, just the end of him inside her.
She pulled him to her, her breasts squashed between them. She kissed him urgently as he drove his cock into her again. He fucked her hard and fast, sensing that was what she wanted, what he wanted. Helen cried out as his cock drove into her time and time again, stretching her, filling her.
Her cries echoed around the room as she came, her juices washing around his cock as he pressed himself deep inside her, as he held still for a few seconds, her pussy holding him tight. He pulled back slightly, and straightened his arms, lifting himself off her body. He pushed forward with his hips, driving his cock back inside her. She cried out again as he fucked her.
Martin watched her breasts bouncing as she drove into her. He cried out as his cum exploded into her, his cries mixing with hers as she came again, ripples of pleasure running through her. They rolled onto their sides, their damp bodies still pressed together, and kissed, satisfied for now. Still holding each other, they dozed off as Martin's cock slipped slowly from Helen's body.
******************************
Chapter Two: Chloe's Arrival
The sun felt so hot as Chloe got out of the taxi, and leant back inside to pay the driver. She grabbed her bag and crossed the drive to the lodge. She glanced around as the taxi drove away. There was no one to be seen – the place was totally peaceful, just what she needed after a hectic year.
She opened the door with the passkey they had each been sent, and stepped inside. The interior felt cool after the heat of the journey. She dropped her bag on the hall floor and called out. There was no response, so she assumed she was the first to arrive. Chloe wasn't really surprised at this, as she had got a much earlier train than planned.
She wandered around downstairs. The hallway opened out into a huge lounge area, with a long glass wall overlooking the garden and lake. Another door led through to the kitchen, with an adjoining breakfast room. There was also a more formal dining room. Across the other side of the hall a door led through to a TV room.
There were also two sets of stairs. One led downstairs to a games room, complete with a pool table, while the other led upstairs. The whole effect was of a bright, airy and very luxurious holiday lodge.
Grabbing her bag, Chloe made her way upstairs. As she was first there, she thought that she might as well grab the best room! The stairs led to a large galleried landing, with doors off to the bedrooms and bathrooms. The first bedroom was massive, with a huge bed and luxurious en-suite bathroom.
"Best leave that to Mum and Dad," she said out loud, smiling at the thought of what fun they'd have in there. Her parent's active sex life was a bit of a standing joke between Chloe and her brothers.
The other bedrooms were all large, two with a double bed each, while the final bedroom was a little larger with two beds. There were also two other bathrooms. Chloe chose the larger of the other bedrooms, and started to unpack. She then stripped down to her underwear, thinking that a nice soak in the bath would do her good. She felt hot after her journey – and very randy. Perhaps a bath would cool her off a bit.
She glanced in the large full-length mirror that covered a fair amount of one wall.
"Not bad," she thought, admiring herself closely.
Chloe knew that she looked good.
"Very sexy," she murmured to herself, doing a little twirl in front of the mirror.
All she was wearing was a tiny lace bra and thong set that showed off her fit young body to perfection. She was tanned a lovely golden brown, the tan covering just about everywhere thanks to some nude sunbathing in a discrete part of the garden at the house she shared with three other students. She reached up and pulled the clip from the back of her head, shaking her long blonde hair loose so that it fell over her shoulders.
She ran her hands over her flat, toned stomach and up to her breasts, cupping them softly, looking closely at herself in the mirror. Her breasts were firm, and a good size. Her nipples were very sensitive, and were already starting to become erect, and clearly visible through her lacy bra.
"God, I wish they were bigger," she said to herself, thinking of her Mum's big breasts, and how she had always admired them.
She turned and looked at her ass in the mirror. Her bum was tight, very firm, and was naked apart from the thin white material of her thong – and even that was disappearing between her cheeks. Her legs were long and shapely, everything fitting together very well.
"Sexy girl," she told herself, cupping her breasts again.
This time she rubbed her nipples softly, and sighed out loud. She ran the flat of one hand over her stomach and into the top of her thong. Her skin felt so smooth. She pushed her hand further into her thong, over her short hair, rubbing her clit lightly before feeling her wetness. Her fingers touched the chain that was connected to the two small balls she had slipped inside herself this morning.
She went to the bed and lay back, propped up against the pile of pillows. She held her breasts again, caressing them gently, feeling the tension and frustrations of the last few days easing away. She thought about yesterday.
Chloe had been out sunbathing naked, when she had sensed someone watching her. She had taken her time in looking, but then quickly realised that it was the next-door neighbours son. She guessed that he was in his mid twenties, and often popped around to see his parents.
"I wish he'd pop round to see me," she'd muttered to herself, conscious of that incessant "itch" in her pussy that badly needed satisfied.
But she'd had to make do with bringing herself off, her fingers spending most of the night inside her pussy. After an almost sleepless night, she'd even woken up with them there, buried deep inside her pussy, her thighs wet with her juices.
And that was why she'd popped the balls into her pussy, and got an earlier train. But things had got hot again on the train.
At first, the train had been quite busy. But once the early morning commuters had got off, it was relatively empty. She was left sitting opposite a hunk of a man in his thirties. He was dressed casually, and didn't seem able to draw his eyes away from her breasts. The air conditioning had perked up her nipples so that they were clearly visible through her bra and blouse.
She knew that she looked good, and quickly felt that "itch" again. Chloe looked at him, and at the bulge in his trousers. Her pussy started to moisten as she became more and more aware of his looks, and of the motion of the train moving the balls inside her pussy. Although it wasn't normally her thing, sex on a train with a complete stranger was suddenly very appealing.
But then, with a smile, he got up and left, just as the train pulled into the next stop, leaving her hot and frustrated again.
"Time to do something about it then," Chloe thought to herself, rubbing her breasts harder.
She sat up and undid her bra, and quickly eased her thong down her legs. Naked, she sat back against the pillows, holding her breasts, tweaking and pinching her nipples, enjoying the pleasure that sent through her. One hand slid lower, to her pussy. She teased her clit, rubbing the firm nub of sensitive flesh with a smooth circular motion, speeding up her actions as her pleasure became more intense.
She pulled the balls from her pussy with her other hand, quickly replacing them with her fingers as her juices flowed out of her. She pushed her fingers deep inside herself frantically, fucking herself with them.
Waves of pleasure washed through her as her fingers on her clit, and in her pussy, quickly brought her to orgasm. The heat rose through her body as she came, her cries filling the room.
******************************
Chapter Three: The First Time
Tim let himself into the lodge. The drive down had been much longer then he had hoped, so he felt quite tense. But as he looked around at the surroundings, he knew that he would soon relax. There didn't seem to be anyone else around, so he wandered into the large lounge area, and pulled open one of the huge patio doors that formed the glass wall.
Outside was a patio, with all the usual furniture. At the far end, off to one side, was an outdoor hot tub and Jacuzzi. Between the lodge and the hot tub was a smaller building, accessible from the lodge and the patio. He glanced inside to see a sauna and a small changing room.
He walked down onto the grass. This stretched down about fifty yards to the edge of the lake, the wide lawn lined with trees. We walked down to the lakes edge. There was a small landing stage, with six or so small canoes, and a couple of larger boats. He spotted a small island about a hundred yards out into the lake.
The water of the lake shimmered in the bright sun. It really was the most beautiful of locations – and so peaceful. As he looked around, he realised that he couldn't see any other buildings – or people – at all. The lodge really was very secluded.
Tim walked back up to the patio, towards the hot tub. He saw that it was already switched on.
"Why not?" he thought to himself, as he started to strip off his clothes, leaving them strewn across the patio.
He found the switch for the spa, and climbed in just as the bubbles surged to the surface. He sank down, feeling the tension of his journey easing. He sat in the pool, sinking low into the water so that just his head was showing, letting the bubbles surge around his naked body. His cock hung loose between his legs, swaying as the water washed around him.
As he tried to relax, he became more and more conscious of what the moving water was doing to him. His cock was noticeably harder already. Eventually, he couldn't resist any longer and reached under the water to stroke his cock. He slipped his hand along his length, feeling his cock rising. He started to wank slowly, pulling his skin right back.
He thought about his girlfriend Vicki as he wanked. She was due to visit in a few days time. He smiled again as he thought about last night. Reluctantly, he let go of his cock, deciding to hold out until he saw her again. With a wry smile to himself, he switched the spa off, and climbed out, shaking as much water off himself as he could. Grabbing his clothes, he went back inside.
He found his bag in the hallway, and headed towards the stairs. As he stepped onto the stairs, he heard a cry. He stopped and listened, but couldn't hear anything. He started up the stairs again, and then heard it. A moan. A soft, drawn out moan. He quickly moved to the top of the stairs and put his bag down. He moved towards the noise. The bedroom door was slightly ajar. Tim pushed it open softly, and stepped inside.
He gasped at what he saw. Chloe was naked on the bed, clearly playing with herself, her fingers thrusting in and out of her pussy, her other hand on her clit. Her eyes were shut, her chest flushed, her back arched as she came, her juices spilling onto her hands and thighs.
Tim stepped back, not able to take his eyes off his little sister. He was awed by her beauty, by her sexuality. His cock was rock hard, jutting out in front of him. He automatically reached for it, stroking it.
Chloe lay back with a sigh, her fingers still inside her pussy. She knew that Tim was there, knew that he was watching her. She opened her eyes, and glanced at herself in the mirror. She loved the effect an orgasm had on her, the wanton, used look it gave her, the redness across her breasts. She knelt up and moved to the end of the bed, closer to the mirror.
She slid one, then two, fingers back inside her pussy, slipping them in and out slowly, savouring the sensations and pleasure she was giving herself. Her other hand was on her breasts, caressing them, rubbing her nipples, showing off to Tim.
Tim watched her closely, hardly daring to breath, his cock still in his hand. He knew he had to get out of there, but how? He moved his foot back slightly. The creak of the floorboard was like a rifle shot. This time Chloe looked up, feigning surprise with a scream. Tim wanted to rush over to her, to reassure her, but it was as if his feet here stuck to the floor.
They stared at each other, Chloe still with her fingers inside her pussy, Tim with his hand on his cock. Chloe reacted first, already knowing what she wanted, what she needed. She pulled her fingers out slowly, and looked at her juices on them. Slowly, and very deliberately, she moved her hand up to her mouth and sucked each finger in turn. She heard Tim groan. She turned to face him, holding her arms out to him.